Today I want to discuss being authentic – being YOU and true to yourself. Being authentic to who you are, what you believe in, what you're passionate about. I had a great interview recently with one of my friends (you can find the link under other resources).
Being authentic or authentically me has been a struggle in the past. When I was in college, I was given some advice. At work, never talk about my love of cars, motorsports, racing. I was told to keep this passion separate from my business life. I thought being in engineering, I could talk a bit about it – but was told a firm NO; Keep it separate, keep your personal life separate from you business life.
Looking back
I know now that was very poor advice. I light up when I talk about motorsports and racing – which is me being authentic. Plus, when showing my passion during a business discussion or drawing parallels between business and racing, helps me being a working relationship with new clients, as well as re-establish a connection with existing or past clients.
I actually landed two of my largest clients because over lunch or dinner, because we started talking about motorsports. We started talking motorsports. I now know, it really makes a difference when you allow yourself to open up and be authentic. When you truly show people what you're passionate about, they can connect with you on a personal level. And people do business with people they know, like and trust.
My best relationships, my best friends, my lifelong friends, were established in motorsports and business. Even though I only see them once or twice a month – and in some cases once or twice a year – they are the people I know I can trust and lean on in times of struggle, and share my accomplishments with – with zero judgement. These are people that I can truly depend on when things go sideways.
I've realized passion for motor sports parallels my passion for business. And there are a lot that happens in the motorsports world that parallels the business world. The people in the stands at a race see the race, they typically never see what happens in order to get the car, driver and team to the track. The preparations which happen away from the track to make a race day successful. Just as in business, most people never see the late nights, the long hours, the sacrifices which make the business and business owner successful. The only see the accomplishments, never the work it took to get there.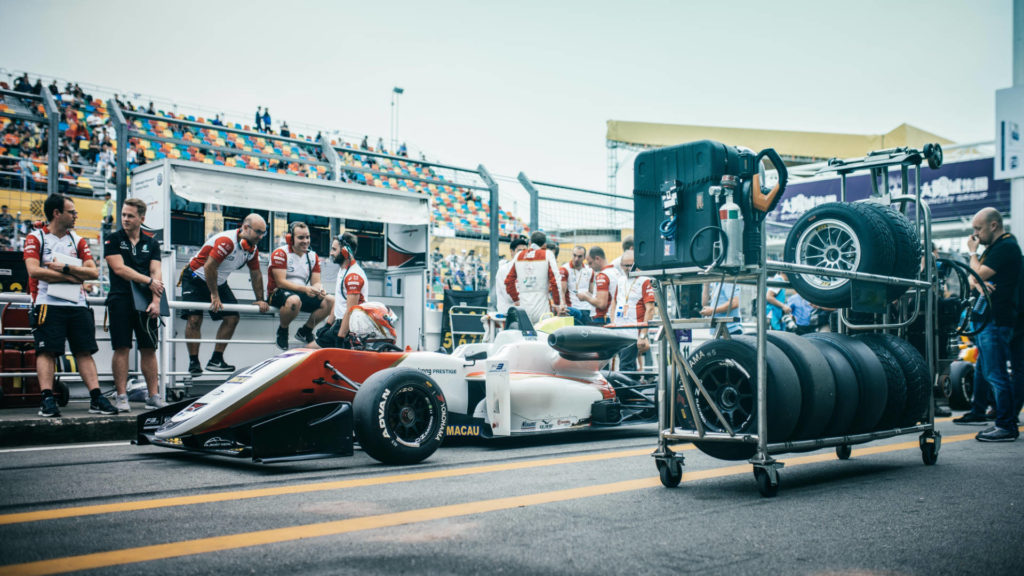 In racing…
When you are the race driver, you drive the car. The driver always has a crew which supports the driver. There are the corner workers, crew chief, family and friends cheering on, the random people who say "Good Luck".
There are all kinds of support needed – just like in business. You're never in business alone. You're in business to provide a service, product or solutions to fulfill a client or customer's need, want or desire.
Another parallel between business and motorsports the crew chief and driver. I am the business crew chief – and you are the driver of your business. When the driver makes a pitstop, the crew takes care of adjustments and gets the car back on the track. I help you run the business so that you can focus on your passion within the business.
The driver never gets out to change the tires. Drivers never get out and fuel the car. The driver relies on the crew chief and the crew to do the maintenance; to get things moving; to get the car back out on the track. Having a business strategist take an overall look at a business gives the outside perspective. Give insight on how the overall business is running and performing. Just like a data system in a racecar allows the driver to see & understand what adjustments were made; and how those adjustments improved the performance of the car.
What people see
There's so much preparation that goes into getting a car ready for the track that no one ever sees. Everybody sees the wheel to wheel battle that happens on the track. Then the finish and the champagne after the race. What a lot of people don't realize is what it takes to get to that point. Winning and the out come is the tip of the iceberg.
Everybody sees the success of the business greats – Jobs, Woznick, Musk, Oprah. All those big greats started with their first step – their first idea. The difference between them and the other 99% of people – they never gave up. They kept working on their dream. We see where they're at now. And they continue being authentic throughout their business ventures.
And until a movie is made about their life, we never see the struggles that brought them to now. For a few via movies or books, we learn of the struggles – and a glimpse of them being authentic.
Moving forward
I encourage you to be authentically you. Open up & come from a place of heart. Be of service and follow what you are truly passionate about. I love what I do. Helping other entrepreneurs and business owners discover their passion; then turn it into paychecks and profits is truly what I love doing.
Interested in uncovering your passions? Set up a discovery call to learn more about what I do. I love helping uncover passions and being turning it into a paycheck or profit.
Schedule your discovery call here: www.vbs-connect.com
Thanks for reading – and here is to accelerating success!